As a world leader in Information Technology (IT) and networking, Cisco Systems has one of the largest field operations expanding across the globe. Every year, all of Cisco's sales talent converges together at one of the biggest events in the industry, known as, the Cisco Global Sales Experience or GSX. GSX is a three day live conference includes approximately 20,000 of its sales team members from all over the world.
Where is GSX 2018 taking place? Las Vegas, Nevada
What are the dates? Monday, August 20th, to Wednesday, August 22nd
What to Look Out For at GSX 2018
IGNW, one of Cisco's leading Digital Solutions Integrator(DSI) Partners, is excited to be invited to present and demonstrate some awesome Digital Transformation Enablement Solutions in the GSX Hub Zone. The Hub zone provides a collaborative section of the conference meant to allow Cisco Solution Partners to collaborate directly with Cisco's sales organization about how we can deliver game changing solutions to customers.
IGNW will be showcasing 6 of our Digital Transformation Workshops at GSX. These are designed to get the digital juices flowing and position Cisco products and services as Digital Transformation enablers.
IGNW/DSI Pre Packaged Consulting /Workshops
The Hub is the only area at GSX where the entire ecosystem can converge. In the Hub, Cisco creates an idea sharing and collaborative environment meant to improve solution value offered to its customers. In this environment, IGNW will share best practices, new technologies, innovative new routes to market, customer success stories and more. If you are at Cisco GSX- We would LOVE TO SAY HELLO!!
Update: What happens in Vegas doesn't always stay in vegas....
Latest Pictures from GSX 2018
Cisco Teams: We exist to help you and your partners win! IGNW is the #1 Cisco DSI Partner focused on Full stack Automation, Programmability, DevOps, Multi-cloud, Hyperscale and Hybrid IT. We know digital and we know Cisco. IGNW works with Cisco and VARs to make digital strategies a reality for clients, and to help sell more Cisco while doing it!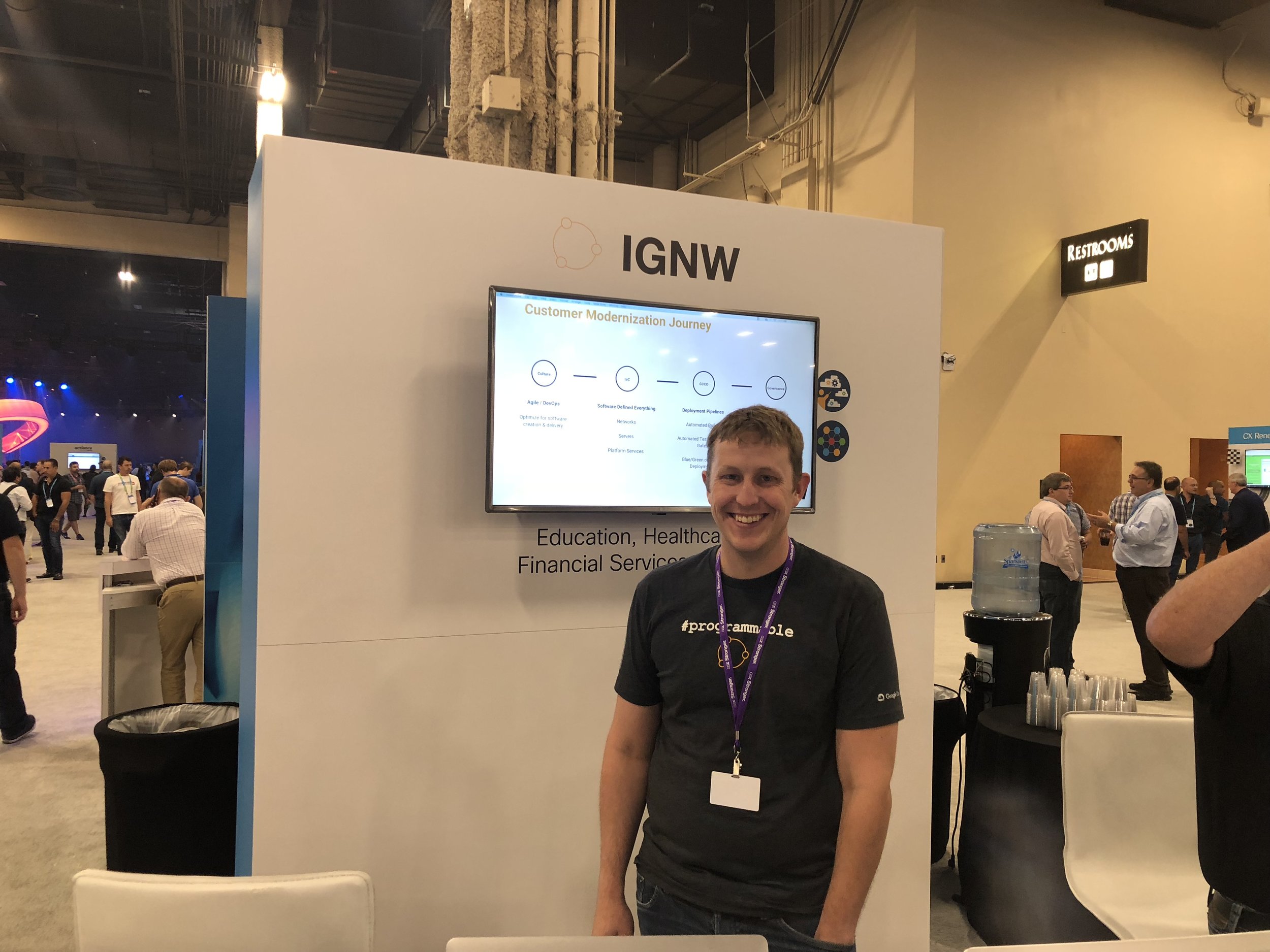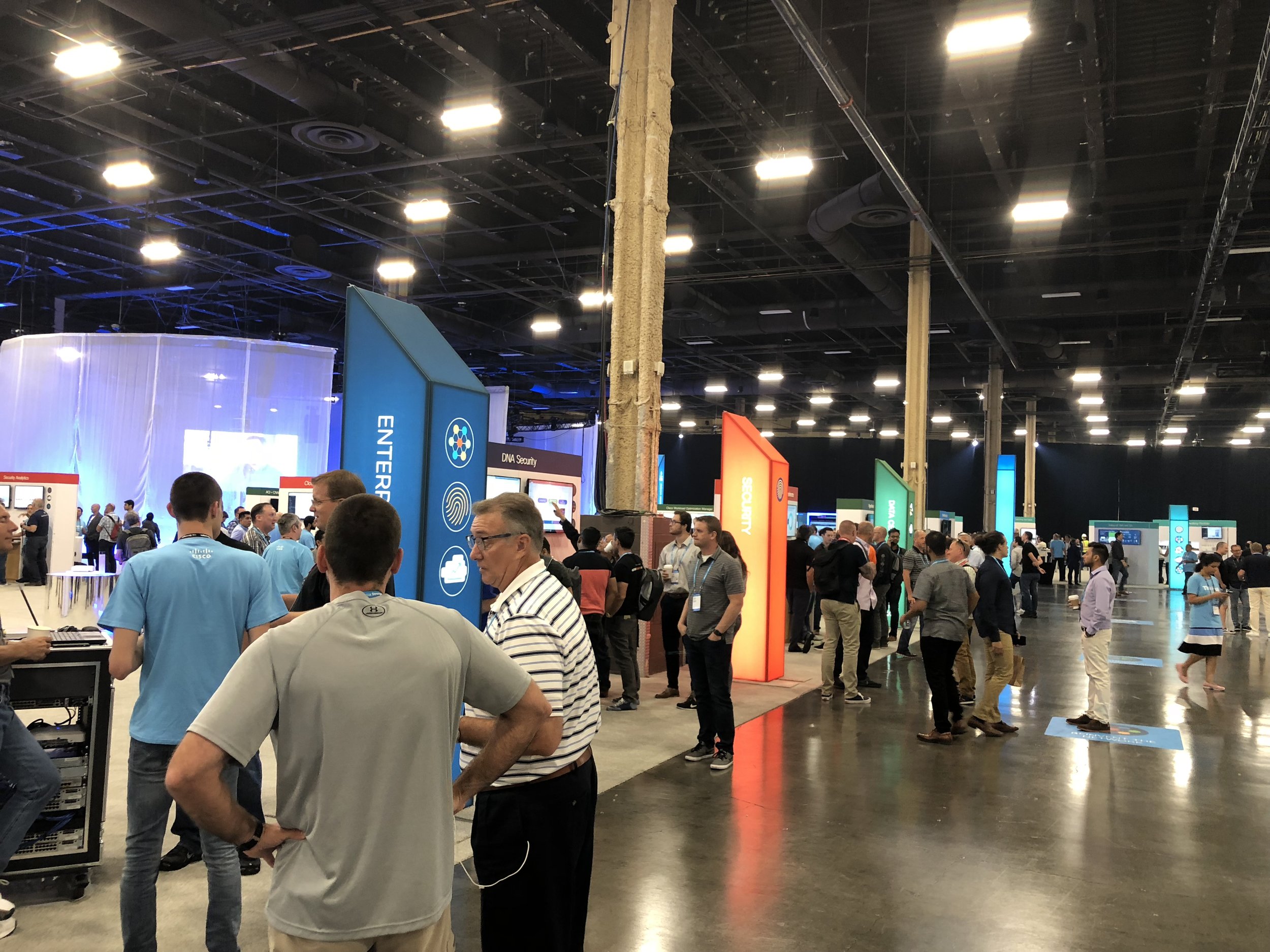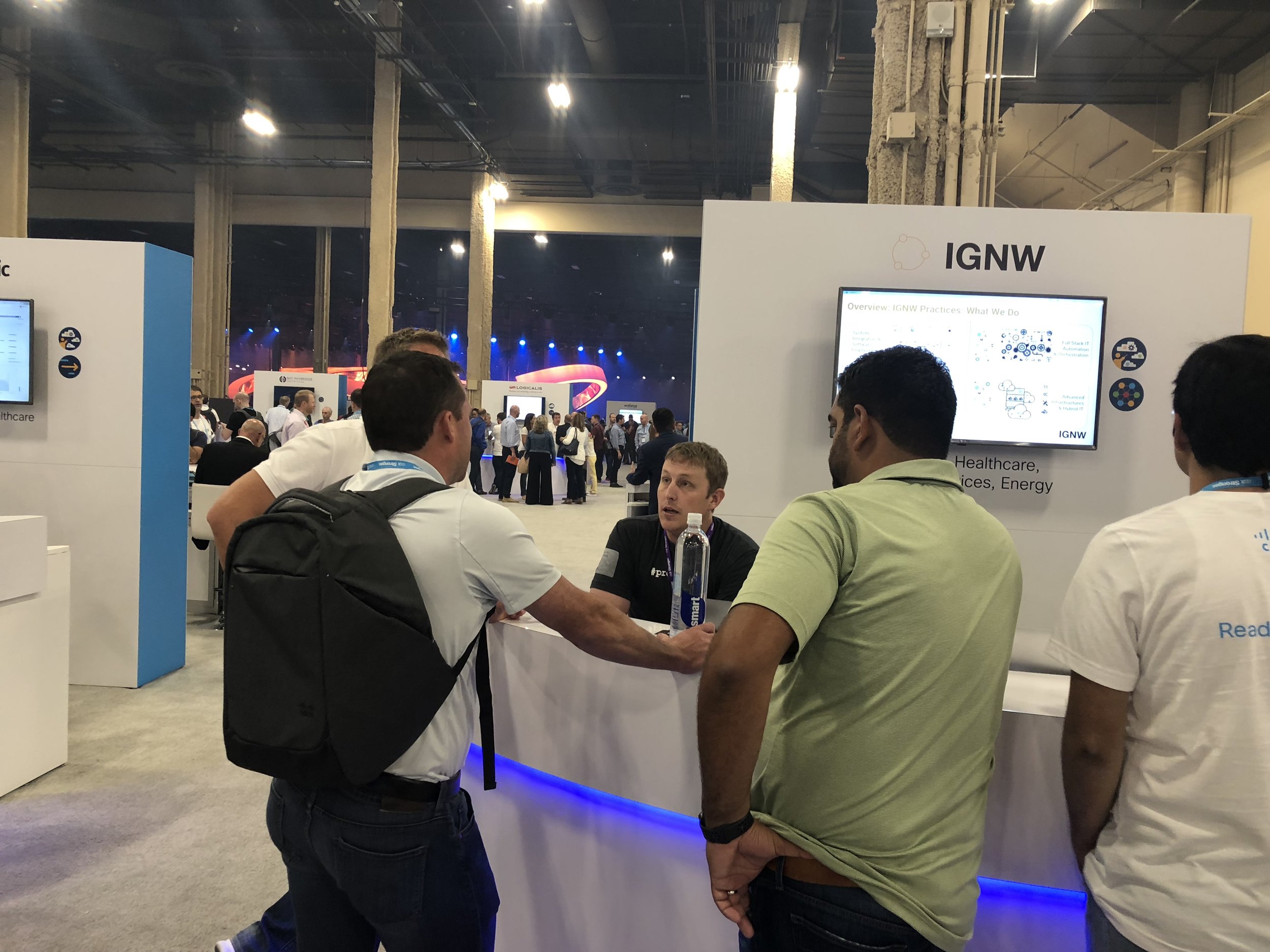 THE RESULTS SPEAK FOR THEMSELVES!
a few of the Digital OPPORTUNITIES IGNW HAS INFLUENCED
$750K Cisco ACI opportunity sold to large manufacturing company with global Cisco VAR
$1M+ Cisco ACI opportunity in play at large healthcare organization with national Cisco VAR
$300K Cisco CloudCenter in play at large electric utility with Cisco national partner
$5M+ Cisco ACI influence at large electric utility national with Cisco partner
$6M+ Net Bookings as a result of automation workshops focusing on consuming Cisco APIs in 5 Cisco product categories.
Cisco Tetration demonstrations and pilots included as part of the DSI workshop sales motion
Cisco CWOM/Turbonomic in play at large client as part of Hybrid Cloud strategy
Cisco HyperFlex pilots and upgrades as part of the DSI workshop sales motion
Cisco APIC-EM adoption and API integrations with other contemporary tools for a university to enable advanced automations with national Cisco partner
Custom software solution to integrate Cisco UCS Blade and UCS standalone into open-source network management toolset
Custom Cisco Unified Communications and Spark automation for large manufacturer
Dev/Ops workshop integrating Cisco tools into CI/CD pipeline at a large university with national Cisco partner
Thank you for showing us the love at GSX 2018.